Description
For the month of August you can purchase tickets for a chance to win one of our delicious MEAT PACKAGES! Tickets cost $3.00 each or 2 for $5.00. All proceeds will go to the Veteran's Suicide Prevention Program in Bath, NY. Tickets will be on sale at our retail store and online until August 31st. Three winners will be chosen and announced on Monday, September 2nd.
The Bath VA Suicide Prevention Program will use this donation for:
Outreach items which includes critical crisis information
Awareness events
Support Group journals and books
Staff Training
Caring Letters Program
Please note the raffle tickets are not picked up or shipped. Please print your email receipt that is received via email upon completed purchase.
Please select No Shipping – Raffle Ticket at checkout First Place Prize Box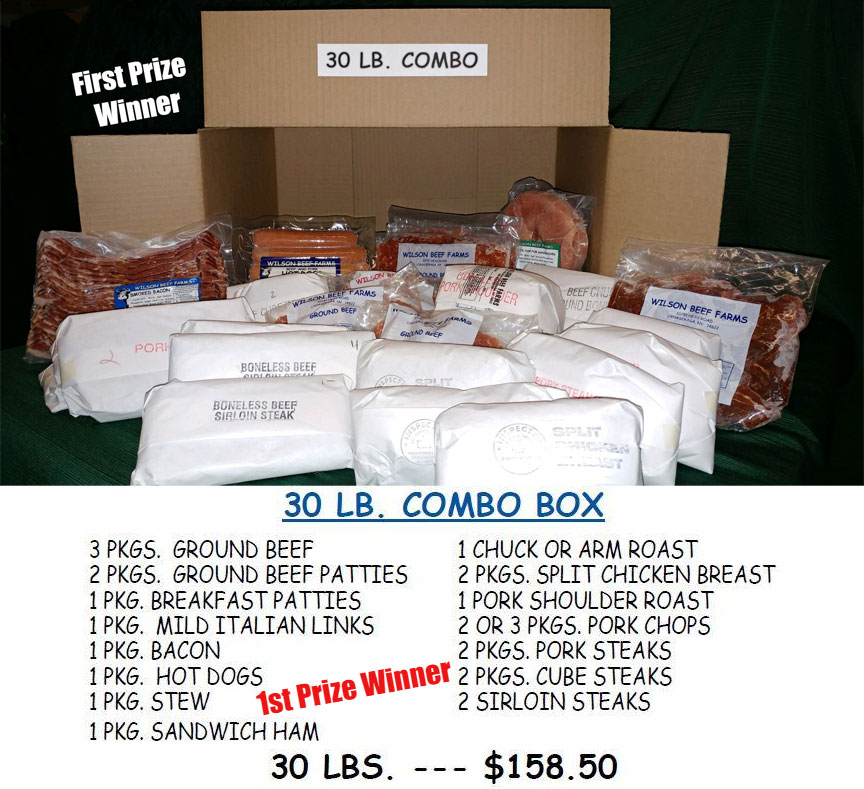 Second Place Prize Box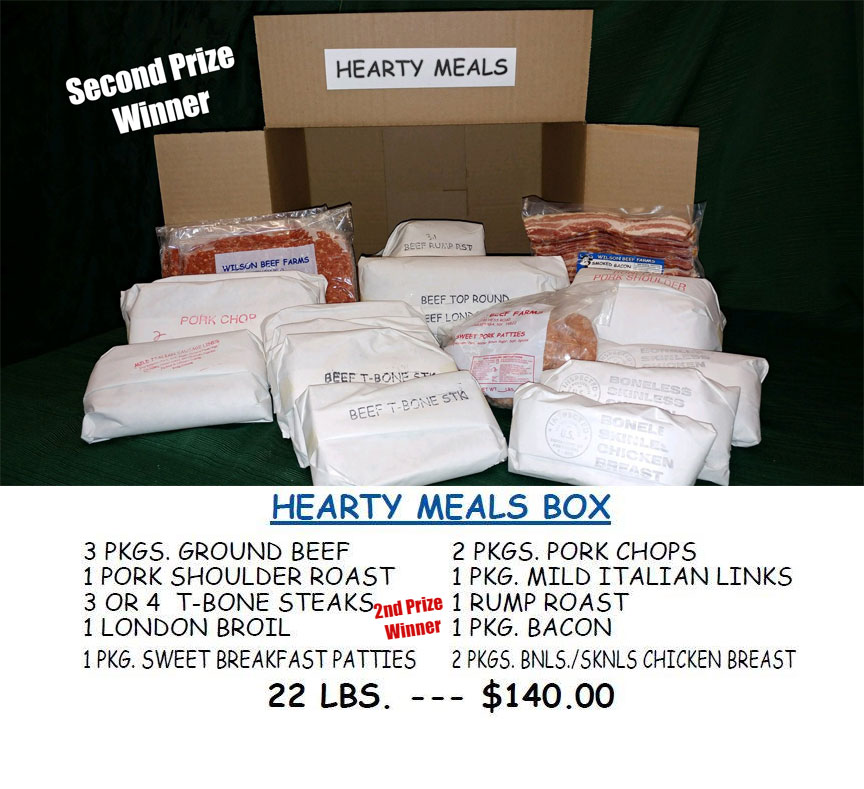 Third Place Prize Box